About Prague
City transportation
Money and Prices
Languages
Personal Safety
Other Information
About Prague
Prague, City of a Hundred Spires, a UNESCO monument and one of the most beautiful cities in the world.
Get to know it in person!
The Old Town Hall with the famous Prague Astronomical Clock. The winding lanes of the Jewish Quarter, which you know from the novels of Franz Kafka, steeped in the legend of the Golem. Cafes enticing you to come and have a seat, boutiques and sight-seeing cruises on the Vltava. 
The Gothic Charles Bridgeand Church of St. Nicholas in the Lesser Town, the most beautiful Baroque church in Prague. The Palace Gardens set away from the bustle of the city, Petřín with a lookout tower reminiscent of a small Eiffel Tower and Prague Castle … Each of Prague's districts has its own characteristic atmosphere and unique charm. Prague presents itself to you as a changeable city, which likes to alternate styles: it is romantic and successful, ancient and modern, but above all it is a city that is cosmopolitan through and through, and is used to welcoming foreigners. It is time to get acquainted. [source: Czech tourism website]
Useful links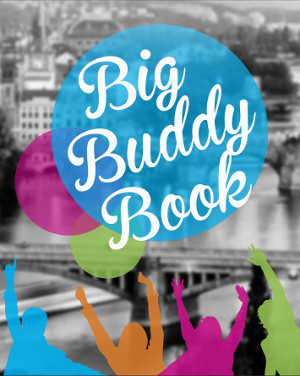 City transportation
Arriving in Prague
The airport (Prague – Ruzyne, PRG) is located about 15 km northwest of the city center. The airport was recently reconstructed and modernised and offers all the usual services. To get to the center using public transport, take city bus 119 (stop 30m straight ahead of the arrivals exit). The bus takes you to "Vítězné náměstí" (final stop) – Metro station "Dejvická", line A. The journey takes about 25 minutes. Another possibility is to take one of the taxis waiting in front of the airport. Please note that you should negotiate a price with the driver before getting into the airport taxi, since the airport taxis do not have meters.
There are several railway stations in Prague, two of which serve international and long-distance trains. The Main Station ("Hlavní nádraží") is located close to the city center. Most of the international and long-distance trains depart from or arrive to the Main Station. The Holesovice station ("nádraží Holešovice") is located north of the city center. EuroCity and InterCity trains passing from the North to East stop at this newly built station. Both of these stations have connections to Metro – line C (stations "Hlavní nádraží" and "Nádraží Holešovice").
For timetables and assistance in planning your trips, we recommend the good server of DB Deutsche Bahn.
The main bus terminal is located at Florenc – close to the city center. International and long-distance buses usually depart from or arrive to this central bus terminal. It has direct access to the Metro – lines B and C, station Florenc.
---
Public Transportation
The city area is densely covered by the public transport network. The system consists of three lines of Metro (the underground), trams and city buses. Trams operate more in central areas of the city, and city buses usually connect the housing quarters with nearest Metro stations.
At night there is a night public transportation that usually runs every 30 minutes and is provided by night trams and busses.
Subway – the fastest, most usual and most comfortable
Tram – OK (watch out homelesses :))
Bus – OK (watch out crazy drivers :))
Easy to get anywhere – maps everywhere, schedules at each station, high frequency
Passengers must have their ticket before entering the transportation area of the Metro or transport vehicle. The ticket must be marked immediately after entering (yellow automatic machines with a green light). There are two kinds of tickets – basic and short-term. A basic ticket is valid for 90 minutes from the time it has been stamped. A short-term tickets are valid for 30 minutes from the time it has been stampeds.
Current prices are
CZK 32 (ca. 1,3 EUR) for one basic ticket (90 min),
CZK 24 (ca. 1 EUR) for one short-term ticket (30 min).
Tickets are available at each subway station, at some tram/bus stops and at some newsagents.
Residents and those staying in Prague for a longer time can obtain a monthly or quarterly pass valid for an unlimited number of journeys during a particular period. It consists of a card with your photo and a special coupon for the particular period of validity. Using the student passes is usually the most convenient.
The passes
Monthly student pass costs CZK 260 (ca. 10,6 EUR),
Quarterly student pass costs CZK 720 (ca. 29,4 EUR).
For more information about the public transportation, go to: www.dpp.cz. At idos.dpp.cz/idos/ there is a search engine, that shows you different timetables and finds you the most convenient way how to get somewhere. http://jizdnirady.idnes.cz/pid/spojeni/
Download transit schemas http://www.dpp.cz/en/transport-around-prague/transit-schematics/.
---
Taxi
If you want to take a taxi on the street – ask for the price first, so they don't try to rip you off!
Another possibility is also to call a taxi in advance. (There are various taxi providers, some less or more expensive, 20 – 30 CZK per km)
When you are riding, try to pay attention to the driver if he is not switching your regular fare to "turbo fare". Unfortunately, taxi drivers tend to charge more for services, when they know you are foreigner or when you are not careful enough.
Download mobile application for taxi, it can calculate price for you in advance (usually cheaper than calling taxi in the street)
Money and Prices
The currency in the Czech Republic is the Czech Crown (Koruna, code CZK). One Crown equals 100 Hellers (Halir). Current rates can be found at Czech national bank webpage.
There are 5000, 2000, 1000, 500, 200, 100 Crown notes, and 50, 20, 10, 5, 2 and 1 Crown in circulation.
Foreign currencies can be exchanged in banks or exchange offices. There is a number of tourist exchange offices throughout the city center, some of which are open Mon-Sun till late evening. Foreigners are advised not to change money on the street. The local currency has free convertibility and there is no need for the black market. Any such activity should therefore be viewed with a high degree of suspicion and the risks involved are enormous.
A wide variety of foreign currencies are accepted in exchange offices, including all West European currencies. The most frequently used foreign currency is Euro (EUR).
Major travelers cheques are accepted by banks and exchange offices.
Generally said, there is quite dense network of bankomats (ATM machines) in the Czech Republic, especially in Prague. Almost all these terminals accept both international VISA and EuroCard-MasterCard, also Cirrus, EDC-Maestro and American Express cards are accepted. It´s a good idea to check the labels on every particular terminal before using it. Also beware of the thieves when you are manipulating with your credit card.
EuroCard-MasterCard, VISA and American Express cards are accepted in major shops – especially in tourist areas of the city.
It is common when paying for service (restaurants, pubs) to leave a tip around 10%, or just round up to the nearest 10 or 20 crowns.
Prices
Beer (0.5l) 29 – 39 CZK
Bread 15 – 30 CZK
Water (0,5l) 10 – 15 CZK
Meal (menza) 38 CZK
Meal (restaurant) 100 – xxx CZK
Languages
The official language is Czech. The language belongs to the Slavic group of languages – together with Polish, Slovak, Croatian and the Russian language. There is a Slovak-speaking minority in the Czech Republic. The Czech and Slovak languages are closely related to each other and one can understand the other without translating. A Polish minority lives in the north-eastern parts of the country.
The Czech language uses the Latin alphabet (the same, for example, as English) with some extra special characters. The grammatical structure differs significantly from those in West European languages (like English, German or French). Knowledge of any other language of the Slavic group (i.e. Polish, Russian or other) would be a certain advantage while studying Czech.

DICTIONARY 
Some of Czech words that could be useful :                                          
| | |
| --- | --- |
| English | Czech |
| Yes | Ano |
| Good Morning | Dobrý den |
| Hello, Hi | Ahoj |
| My name is.. | Jmenuji se.. |
| Good bye | Na shledanou |
| Thank you | Děkuji |
| Beer | Pivo |
| One beer, please | Jedno pivo, prosím |
| I can't speak czech. | Neumím česky. |
| Hospital | Nemocnice |
Personal Safety
Chances are good that you will have a very pleasant, safe stay in Prague. Like any big city, though, Prague has its share of crime, particularly pick-pocketing and crimes of opportunity such as theft. For your personal safety and the security of your belongings, it is wise to take note of the following advice.
In the city and on public transportation:
Pick-pocketers make an excellent living in Prague. To avoid being a victim, always be alert to your surroundings when you are in crowds or riding crowded public transportation, especially trams and the metro, and guard your money and belongings accordingly. Pickpocketers often work in pairs or teams and may prey upon people who are distracted by conversation or lost in thought. Make sure that your money and essential documents such as your passport are kept in a safe place where only YOU can access them — never keep your wallet in your back pocket, for example.
In the dormitory:
Although the dormitory will be your "home" for the duration of your stay in Prague, it is a good idea to use the same precautions there as you would in any apartment building in any city. These include not leaving your door open or unlocked when you go down the hall, even for a few minutes, not leaving money, documents or valuables such as cameras or laptop computers in plain view, and immediately reporting anyone who behaves in a suspicious manner.
Taking these simple precautionary steps should be enough to ensure you a safe semester.
Useful telephone numbers
Hospital Na Homolce: 02/ 52 92 11 11
American Medical Center: 02/ 80 77 56, 02/ 80 77 57, 02/ 80 77 58, 02/ 80 77 59
First Medical Clinic of Prague: 02/ 24 21 62 00 (after hours 0601 225050)
Emergency calls central number:  112 – accidents, urgent needs of medical assistance, they speak  English and German
Police: 158
Emergency ambulance: 155
International telephone exchange: 0135
MCI International: 00 420 00 112
Lost credit cards:
Visa, Diner's Club: 02/ 24 12 53 53
Mastercard: 02/ 24 42 31 35
American Express: 02/ 24 21 99 92
Other Information
Is there anything more you would like to know about our University, Prague, the Czech Republic? What else do you think we should include on these pages? You can e-mail us your questions and inquiries and we'll get back to you with answers.
---
Sports
The most popular sports in the Czech Republic are probably football (soccer) and ice hockey. Basketball and handball are also popular, although less so than the first two sports mentioned.
There are three teams from Prague in the 1st fotball league (Synot liga) – Sparta, Slavia and Dukla. Matches are usually played on Sunday afternoon.
ELH (Extraliga ledniho hokeje – Extra league of ice hockey) belongs to the top European national leagues. Two teams from Prague take mostly every year part in ELH competition – Sparta and Slavia. Matches are usually played on Tuesday, Friday and Sunday evenings.
---
Phones
Unfortunately, there are no phones installed in rooms at the dormitory. There is a phone for incoming calls on each floor of the dorm. There is a public phone installed in the entrance area, and three are located just across the street from the entrance. Phone cards may be bought at post offices or tobacco shops throughout the town. There is also the possibility to use a mobile phone. Owners of the GSM standard phones (not valid for USA or Canada) with access to roaming services usually may use their phones in the Czech Republic (check with your operator for details). You can also register with one of our local operators. For short-term stays, the best alternative is probably the Card system. The activation card vary from CZK 200 to CZK 1.000 (ca. 8 – 40 EUR). Calls are then charged on a phone card-like basis, i.e. you can purchase a phone card with a certain amount of units on it and use it in your mobile phone in a way which resembles using phone cards for making a call from a public telephone. In other respects, the system works as a normal mobile telephone. You can even receive and send short e-mails.
Note: Do not forget to dial the whole phone number everytime when calling from a mobile phone.
International dialing code for the Czech Republic is +420
For international phone calls from the Czech Republic, simply dial 00 and the complete phone number with the appropriate international and local prefixes.
Example : 00 46 8 248151 to call the Czech Embassy in Stockholm / Sweden.
International phone calls can be made from every public phone.
---
Radio
There are many radio stations broadcasting on FM. Two of them broadcast programs in foreign languages – RFI (Radio France International) in French and BBC World Service in English.
For more information, see the list of all radios!
---
Internet
Every exchange student will be provided with an e-mail account and access to Internet free of charge. All students have access to the university computer labs in the main University building (4th floor of Paradise building) as well as at Studijni centrum Jarov (near the dormitory).
All rooms in the dorms have an internet connection. So if you bring your own laptop equipped with the network card you can have connection in your room.
---
Weather in Prague
Hot shiny summer, frozen snowy winter (except Prague), nice blooming spring and rainy colourful fall
Temperature vary from -10° up to 30° (depends on the season)
---
Drinking
You are not allowed to drink alcohol up to age of 18 (they might check your ID card).
Our national drink is the cheapest one as well – BEER 
 (average price 20 – 30 CZK/0,5 L).
Best brands are Pilsner Urquell (12°), Gambrinus (10°) and Staropramen (10°).
Favourite Czech shots are Becherovka, Fernet (Citrus, Orange), Slivovice and Vodka.
Drinking alcohol ON PUBLIC is STRICTLY FORBIDDEN !